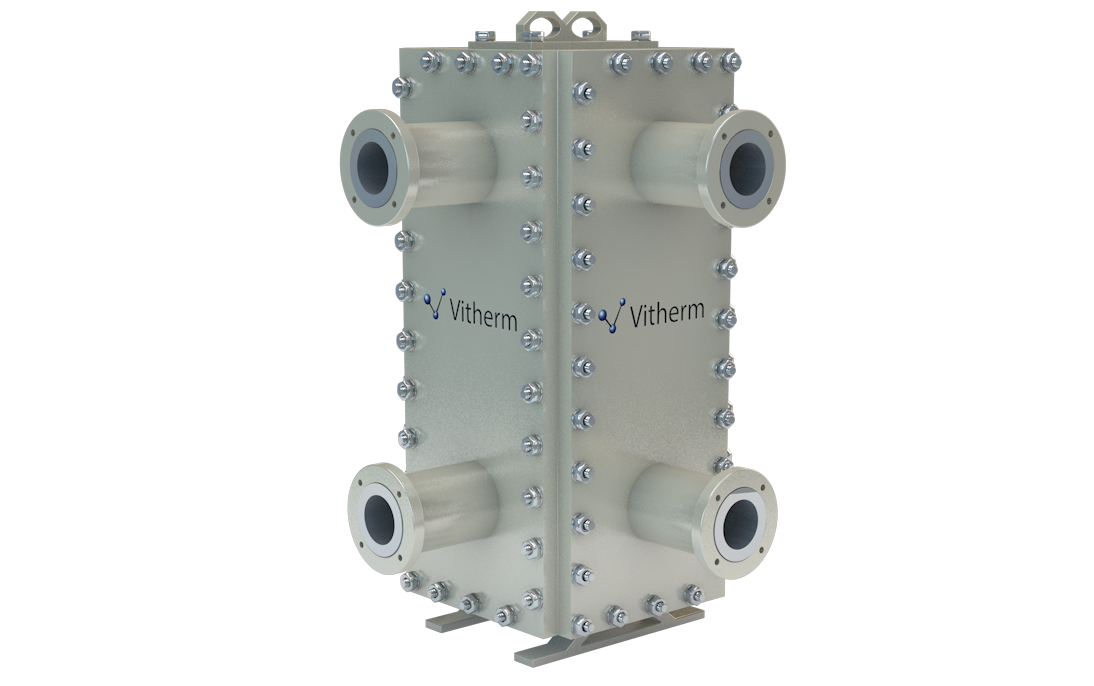 WeldPack® which is fully developed, manufactured and patented by Vitherm, is a process heat exchanger which is able to withstand extreme operating conditions, corrosive fluids, high pressure and high temperatures.
Vitherm's WeldPack® can operate from full vacuum (FV) to 50 barg depending on the model, and can operate from -40°C to 400°C.
Full accessibility in cleaning
Vitherm's WeldPack® is fully accessible on both sides, this enables customers to have inspections regularly, easy cleaning and repairing.
This is possible due to the unique plates geometry, assembly and patterns, which stands out differently from any other welded heat exchanger available on the market.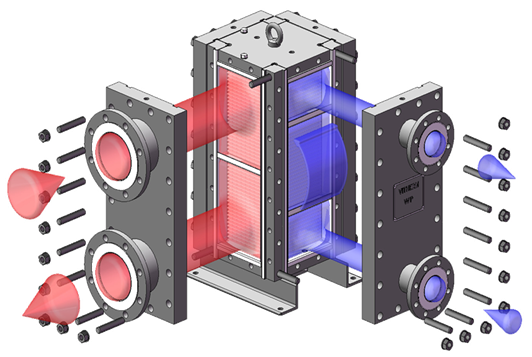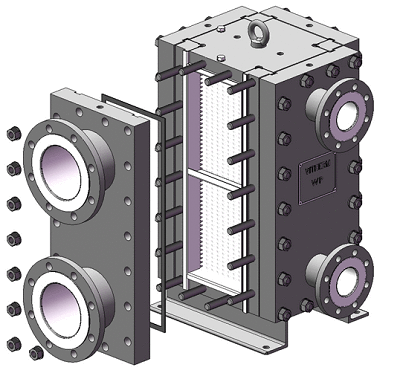 Models
Vitherm's WeldPack® is available in six models, ranging from 2.4 sqm to 1,530 sqm of heat transfer area.
This range makes WeldPack®, the most flexible and capable Welded Heat Exchanger in the world as compared to similar technologies.
Installation
The WeldPack ® can be installed vertically, horizontally, or inclined, depending on the duty and on the installation constraints.
It is extremely compact, making it the perfect solution for revamps and replacement of existing heat exchangers.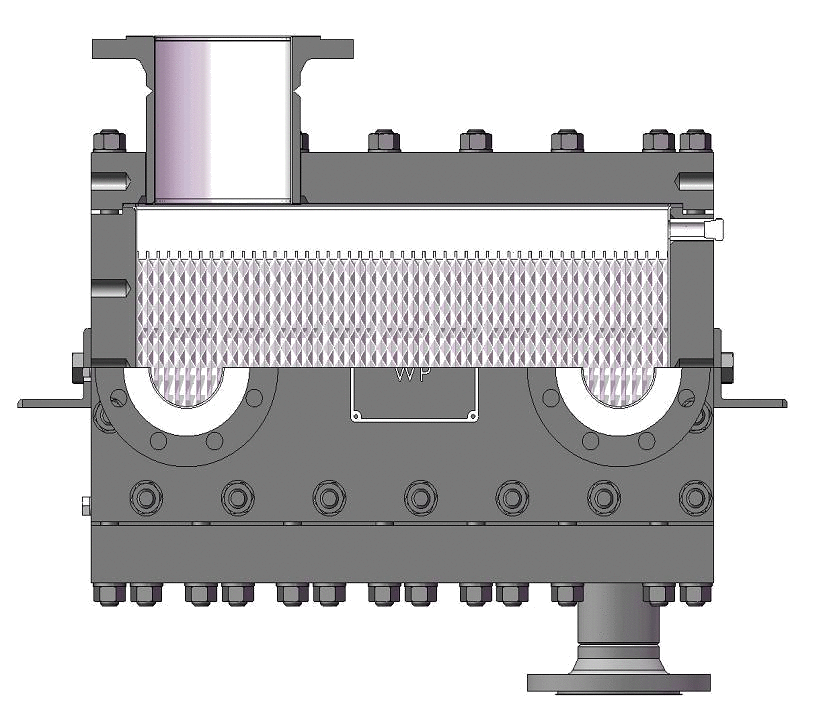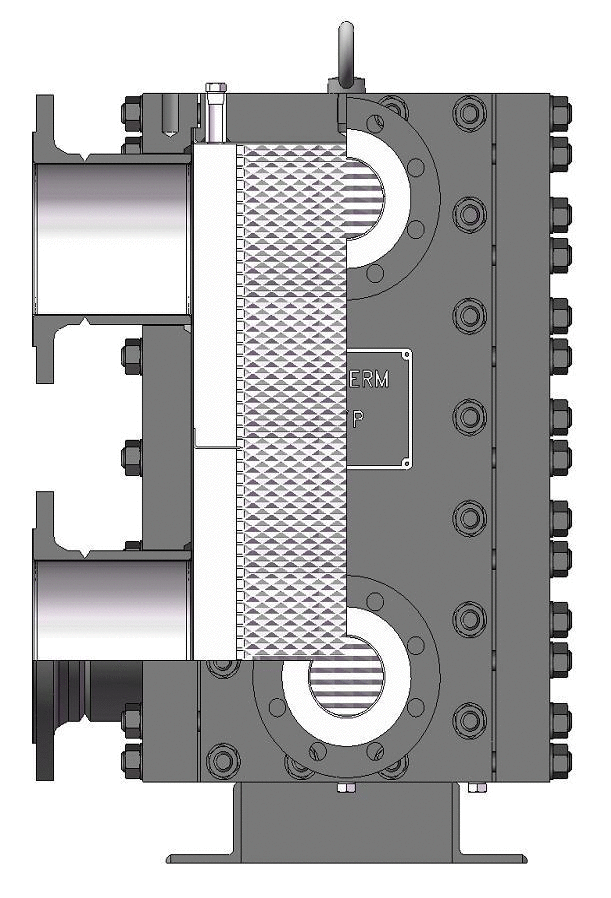 Duties & Applications
• Liquid / liquid as cooler, heater, interchanger
• Condenser with or without inert and with inert separation
• Thermosiphon reboiler
Operating Limits
• Temperature :  -40 ºC/ +400 ºC
• Pressure:  FV / 50 Barg
Material of construction
• SS316L (Standard)
• Titanium & Titanium + 0.2 Pd.
• Alloy C-2000, C-276, C-22, B2
• 254 SMO, 904L, Alloy 926
• Nickel
• Incoloy 825
• Monel